Israel Studies - MA International Program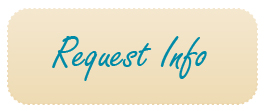 Israel Studies - MA International Program

Welcome to the University of Haifa and to our new international MA program in Israel Studies. The University of Haifa in general and the Israel Studies in particular, is the appropriate place to be exploring the history of the State of Israel, Israeli society and the Jewish Diaspora. The Israel Studies and the Jewish History departments at the University of Haifa, known for its academic excellence, have developed a challenging, interdisciplinary course of study. The campus is a living laboratory where Jews, Muslims, Christians, Druze, Bedouin and Bahá'í study side by side. Students will experience a dynamic, cultural mosaic where students of all ethnic backgrounds encounter and engage, becoming acquainted with each other and, even if they do not agree, learn to understand and respect each other. In this setting, students will experience in real life the relevant issues of a multicultural, multiethnic society.

We invite you to be part of our academic life, to learn about Israel and to gain new friends from the entire spectrum of Israeli society.
Prof. Gur Alroey, Program Director, Chair of the School of History
---
Scholarships Available
English-Language Study Abroad Scholarships
Objective
In recent years, several Israeli universities have created full-time undergraduate programs, taught in English, for foreign students who wish to earn their B.A. or M.A. degrees in Israel. Students who earn these degrees are uniquely prepared to become the next generation of scholars and community leaders for Israel, as many are likely to take their interest and expertise in Israel and pursue careers, academic and otherwise, that keep them engaged with Israel. The Israel Institute aims to both expand and deepen Israel Studies as an academic field. Consequently, the Israel Institute will award scholarships of $4,000 to students with excellent records of achievement. Scholarships are awarded for one year, though students may apply for continued funding for subsequent years.
Requirements
The Israel Institute English-language study abroad scholarship is only open to students who have been accepted to the University of Haifa's International Master's Degree Program in Israel Studies
The Israel Institute is seeking students of the highest caliber and applications should reflect the Institute's goal of advancing knowledge and study of modern Israel.
In order to be considered for a scholarship, please submit the following materials to applications@israelinstitute.org by June 14, 2013:
1. A complete resume
2.A 2 page, double-spaced statement of purpose discussing why you chose to get a degree in Israel Studies and what you believe it will enable you to do
3.M.A. students: Undergraduate and graduate transcripts from every school you have attended;
B.A. students: High school and undergraduate transcripts from every school you have attended
The Israel Institute will interview the candidates with the best applications after the June 14 deadline and selections will be made upon completion of the interviews.