International MA Program in Israel Studies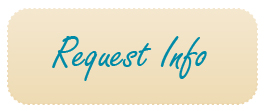 Welcome to the University of Haifa and to our new international MA program in Israel Studies. The University of Haifa in general and the Israel Studies Department in particular, is the appropriate place to be exploring the history of the State of Israel, Israeli society and the Jewish Diaspora. The Israel Studies and the Jewish History Departments at the University of Haifa, known for their academic excellence, have developed a challenging, interdisciplinary course of study. The campus is a living laboratory where Jews, Muslims, Christians, Druze, Bedouin and Bahá'í study side- by-side. Students will experience a dynamic, cultural mosaic where students of all ethnic backgrounds encounter and engage, becoming acquainted with each other and, even when disagreeing, learn to understand and respect each other. In this setting, students will experience the relevant issues of a multicultural, multiethnic society.
We invite you to be part of our academic life, to learn about Israel and to gain new friends from the entire spectrum of Israeli society.
Prof. Gur Alroey, Program Director, Chair of the School of History